BAKERY FOR DOGS IN SEATTLE!
Serving up freshly made treats since 2014! The Seattle Barkery became the first of its kind in the PNW, combining food trucks with dogs.
Since then, we've added a treat TRAILER, a BAR, as well as a stand alone SHOP located in the heart of the Emerald city! We are family owned and use local ingredients as well as partner with other passionate, local makers here in the Northwest. We only give the highest quality treats and customer service to each pupstomer!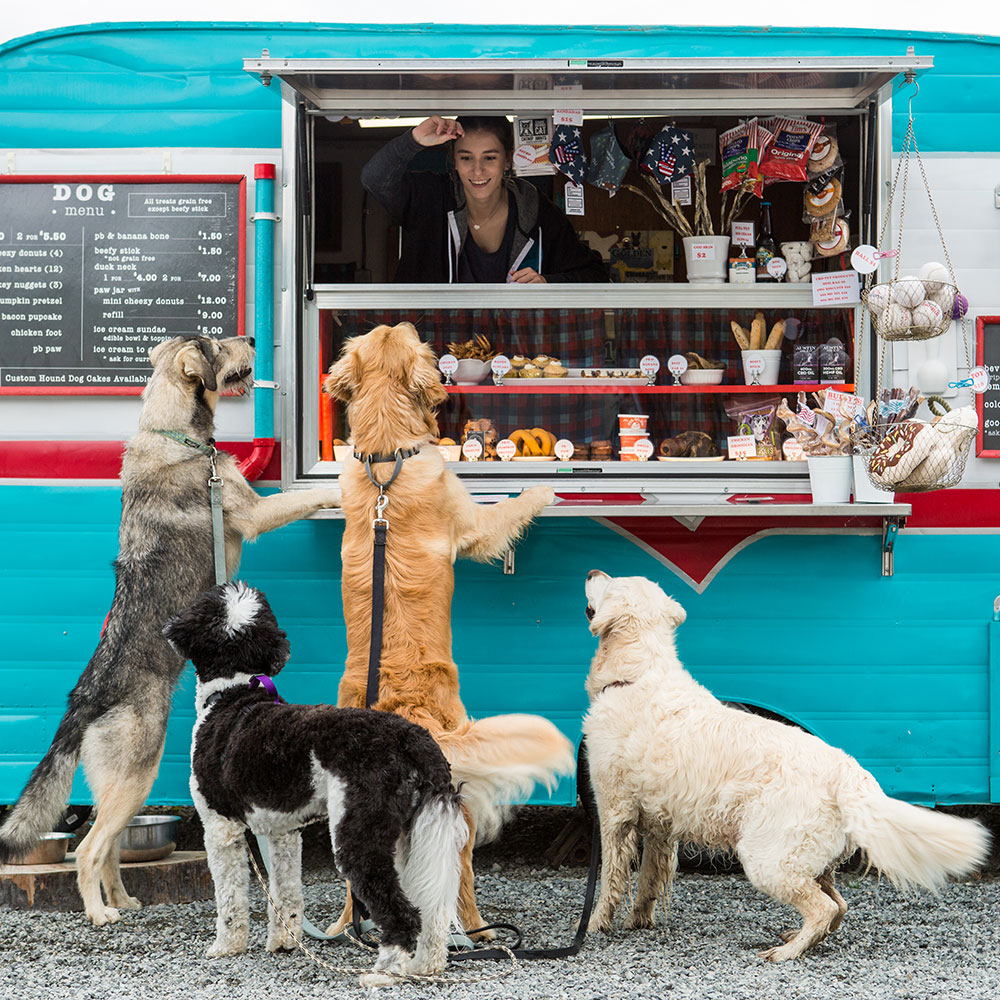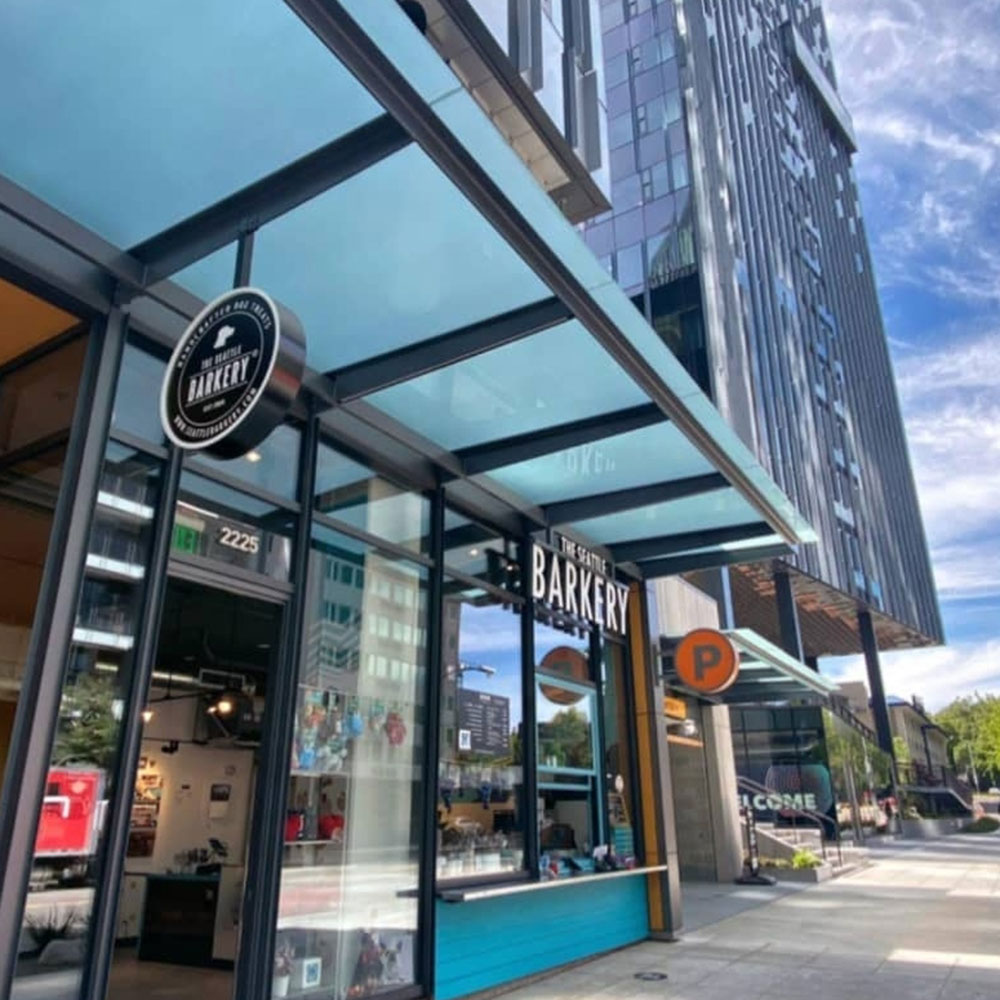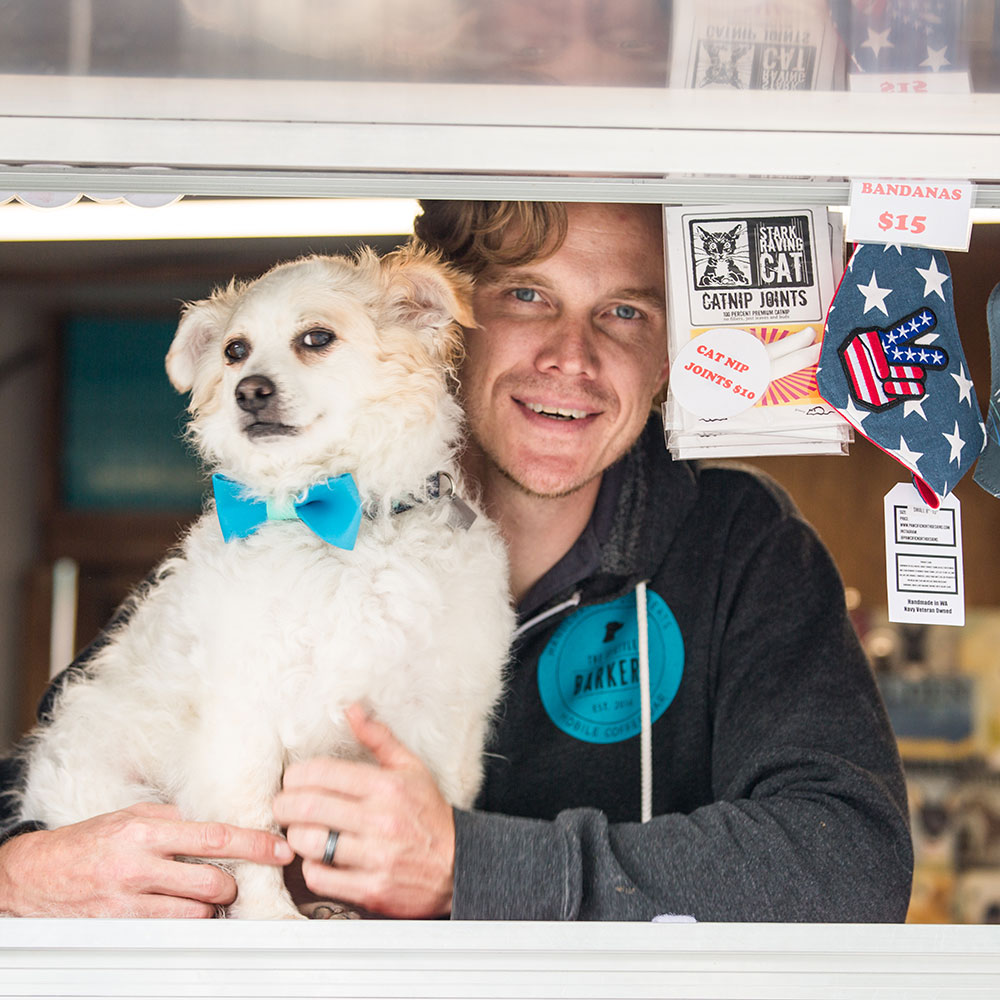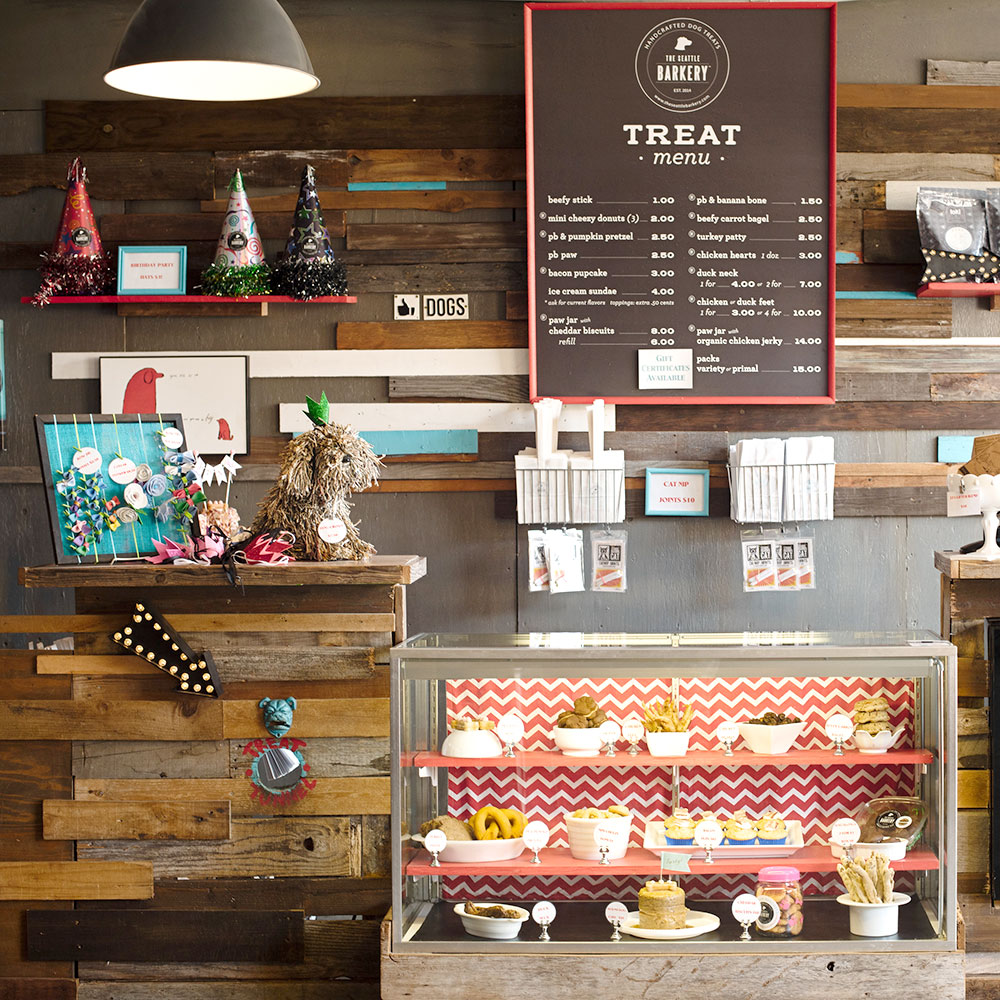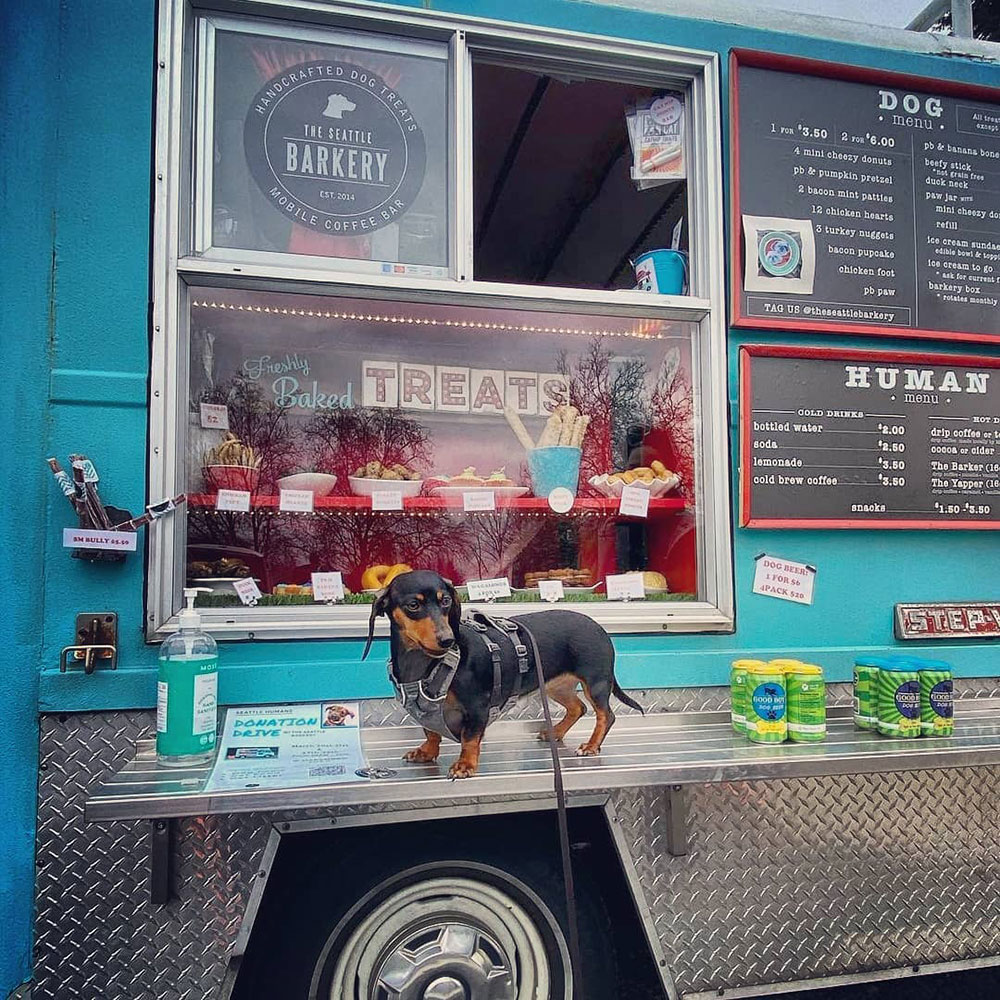 We create a special memory for every milestone in your dog's life
Meet The Owners
Ben & Dawn Ford
Ben and Dawn Ford married in 2008, In their first years as a married couple, they were running a dog care service called Assembly of Dog. Always having treats on hand for their clients, they decided to try out some recipes and make them in house. After a few attempts, a few fails, they made what is now the Cheezy Donut recipe and the dogs went crazy for them! They added a few more winners to their menu, the beefy stick and a dried chicken jerky. The treats were so popular with their clients that they tried them out at the local farmers market, where they would sell out almost every weekend!
An idea was born, they would add more recipes and take these treats to where the dogs are via a food truck! Buster, the Treat Truck, was bought off craigslist not long after that and was renovated to the truck you see today! The Seattle Barkery began in 2014 with a Treat Truck and a dream, although Assembly of Dog was still their main source of income, after the truck took off it slowly took over and Assembly of Dog was closed officially in 2015 and all focus went to their new venture! Since 2014, they've added 3 more locations, have their treats in over 65 pet stores in the PNW via a distributor, Independent Pet Supply and have been featured in: Oprah Magazine, USA today, New York Magazine, Seattle Times, the Associated Press, and had their story told on NBC Nightly News, just to name a few!
Now, in 2022, they have a staff of 12, and have added another location to their roster! The Ford's are passionate about dogs and dog rescue. They have fostered over 60 dogs for various Seattle rescue groups since 2008, and have owned 10 rescue dogs throughout the years. Their current dog pack contains two rescues, Bert and Pie! Pie came to the Ford's via Old Dog Haven, a local rescue that takes in senior dogs from shelters and places them in forever homes. Old Dog Haven covers all the medical costs for the remainder of that dog's life to make sure their retirement is as comfortable as possible. Pie is their 4th dog from this amazing group and Dawn also serves on the Board for Old Dog Haven.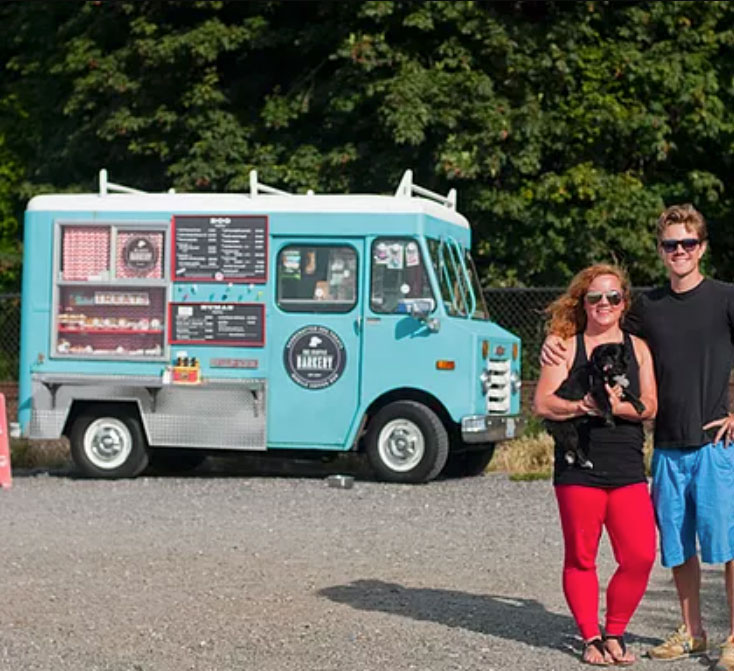 Often imitated but never duplicated
We are proud to have been featured on the following: