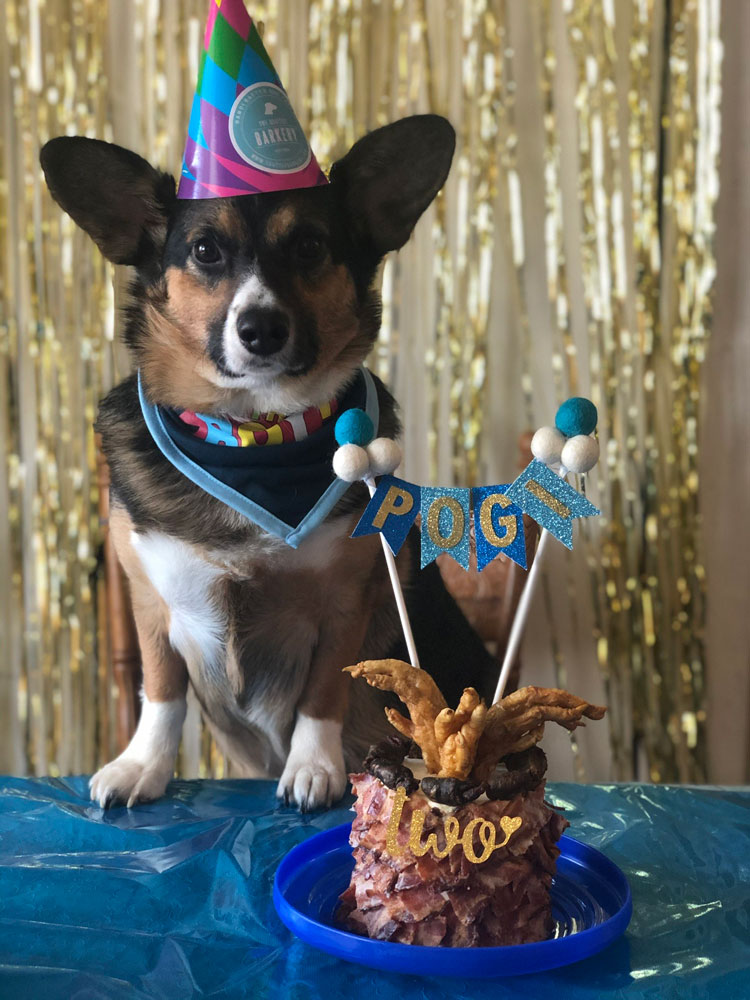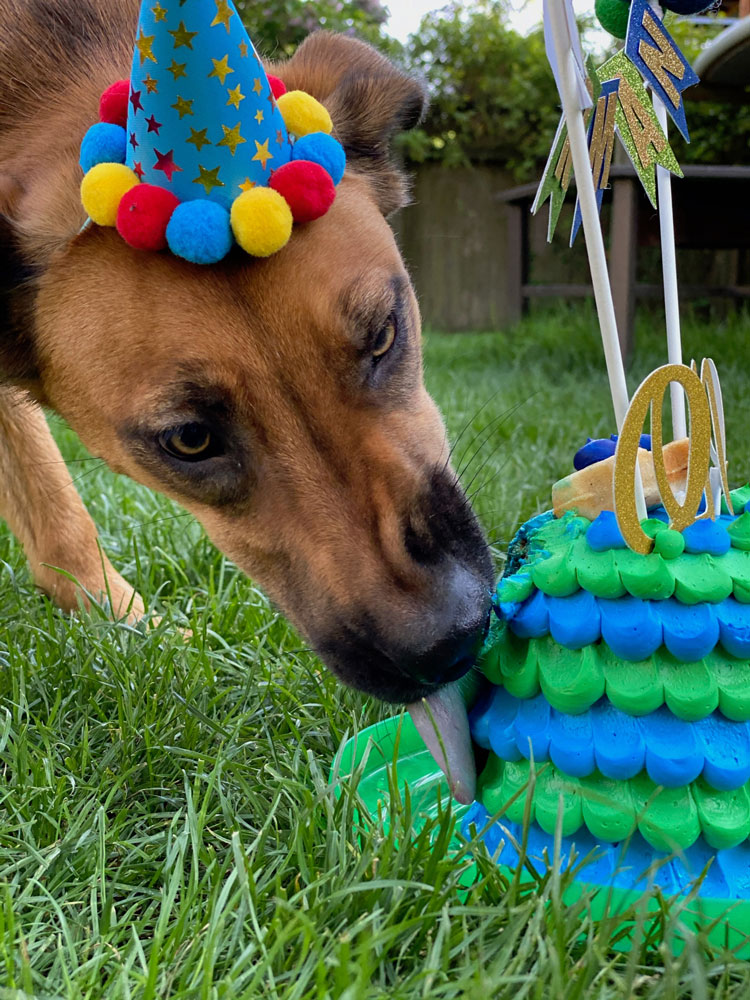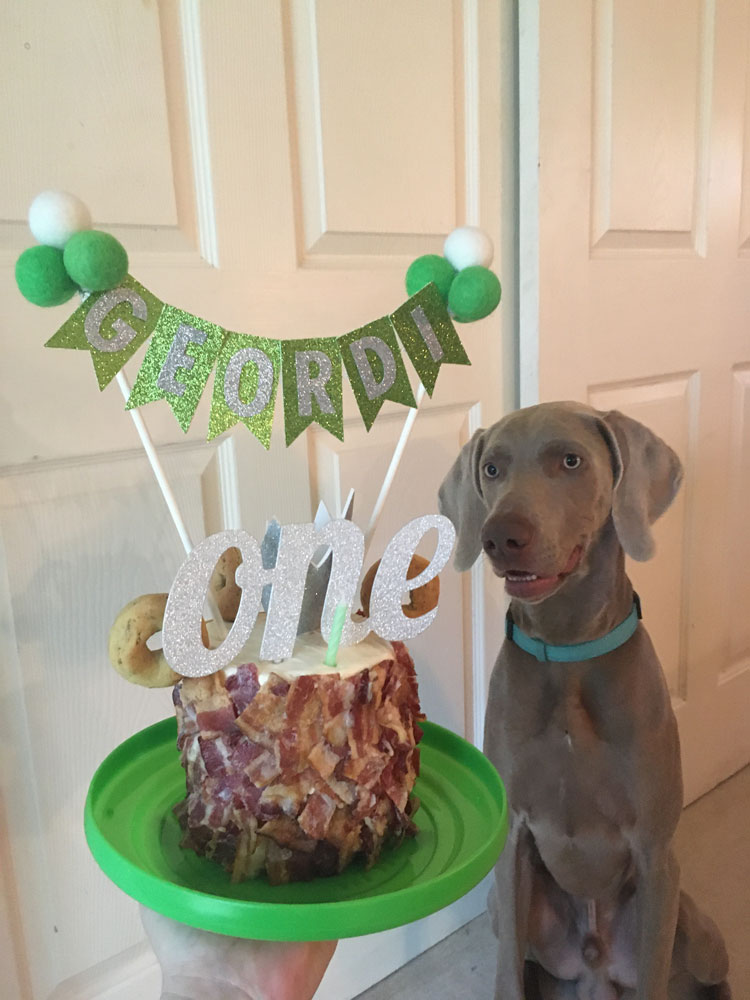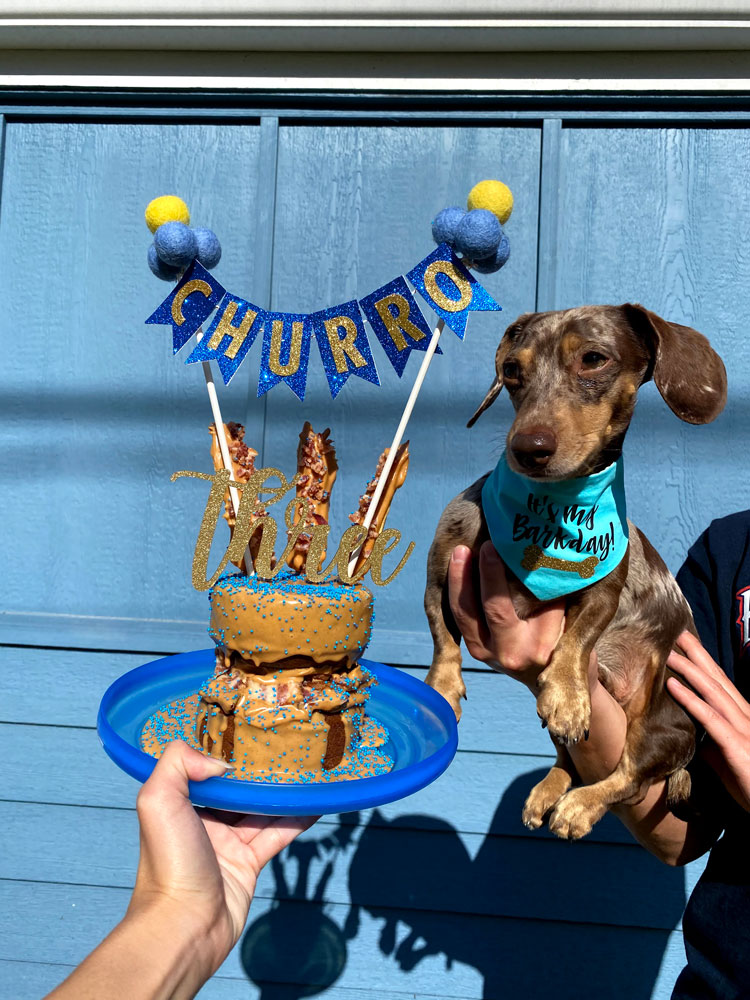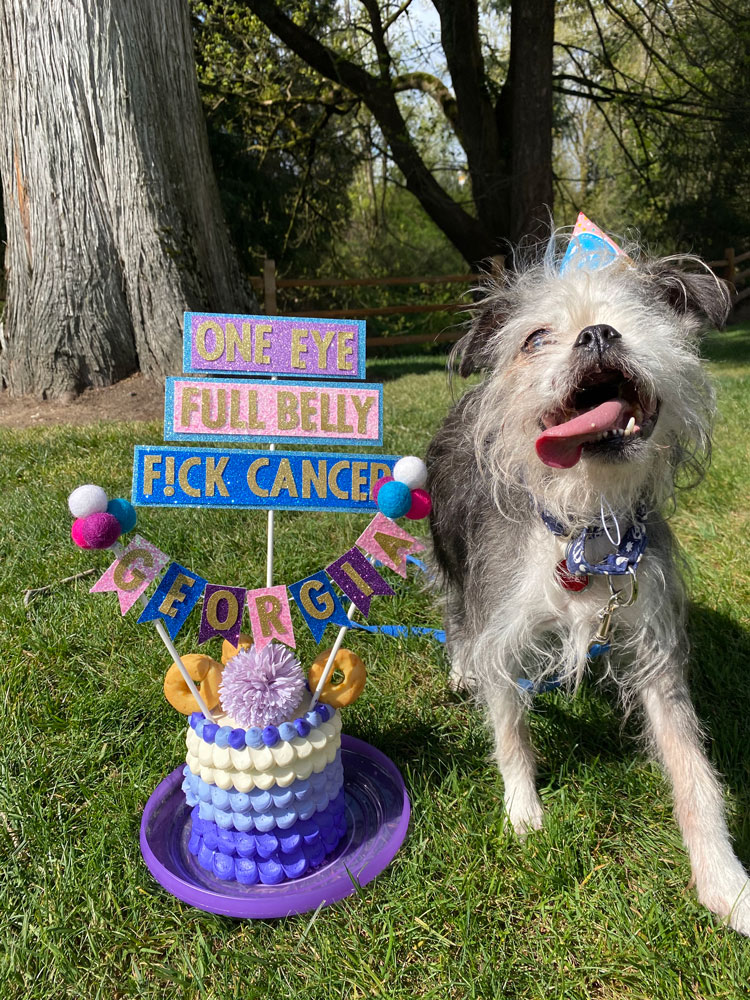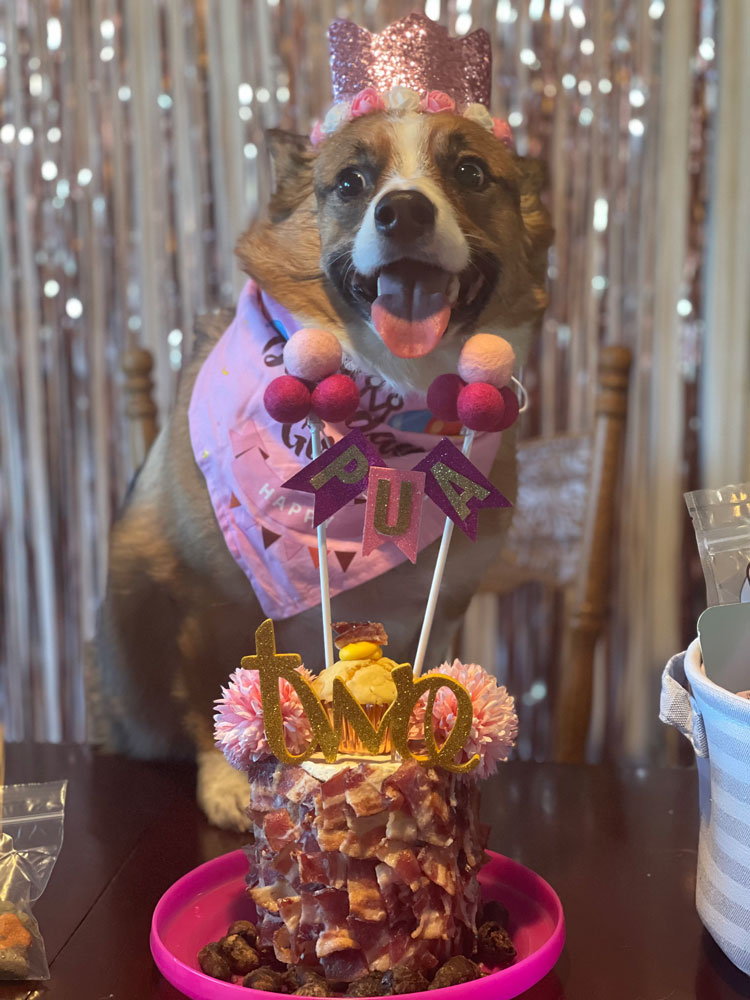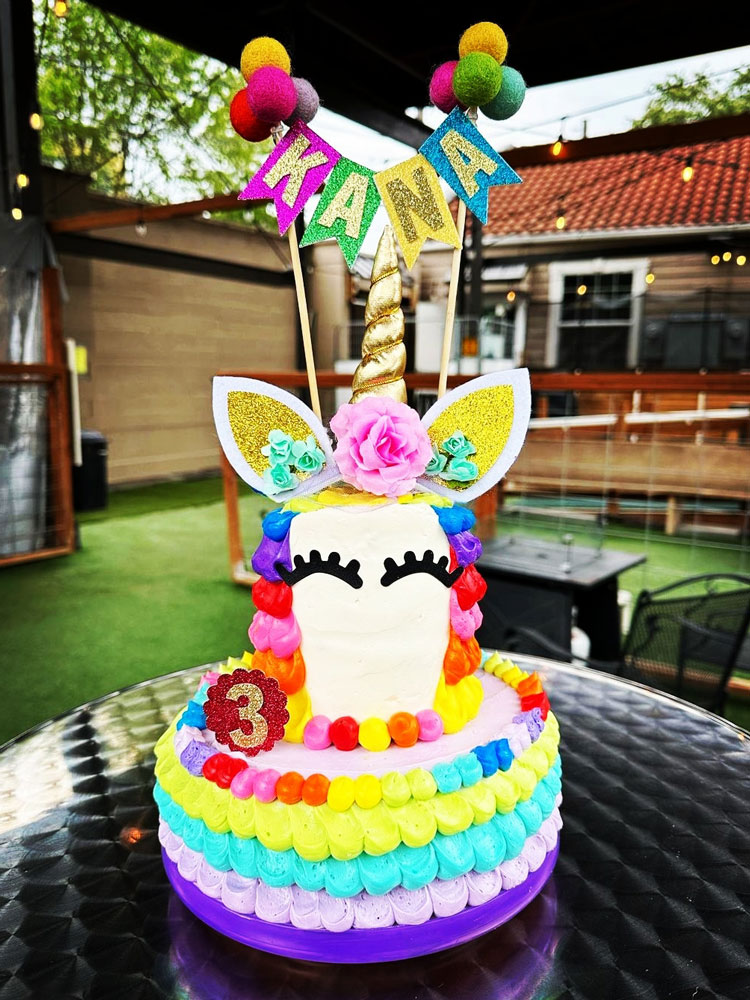 Custom Cakes To Celebrate Your Pup
Our baked-to-order cakes are served on a frisbee platter with options to customize color, treat add-on's, and name banners with a complimentary party hat!
Garbanzo flour, oil, baking soda & your choice of peanut butter & banana OR bacon & cheddar. FROSTED with peanut butter glaze or whipped cream cheese. Bacon is included in our "PB Glazed" & "Bacon Cake." Substitutions can be made by request.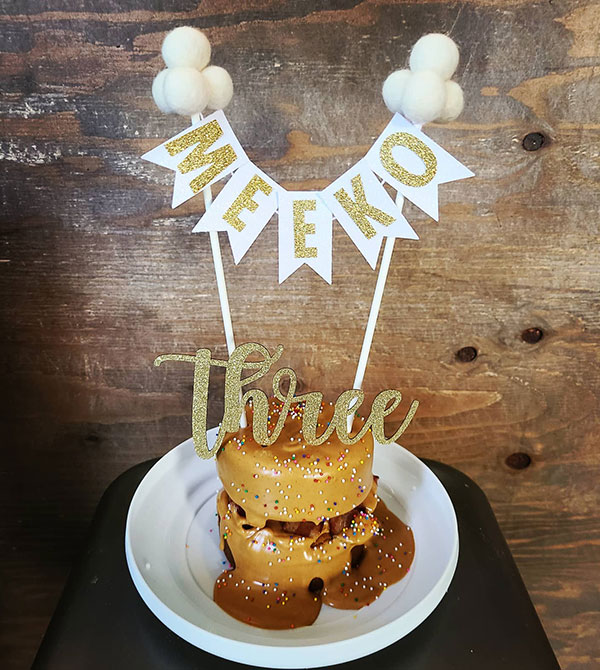 Peanut Butter Glaze
Has a layer of bacon and peanut butter in the middle and a peanut butter glaze on top. *can be vegan/vegetarian on request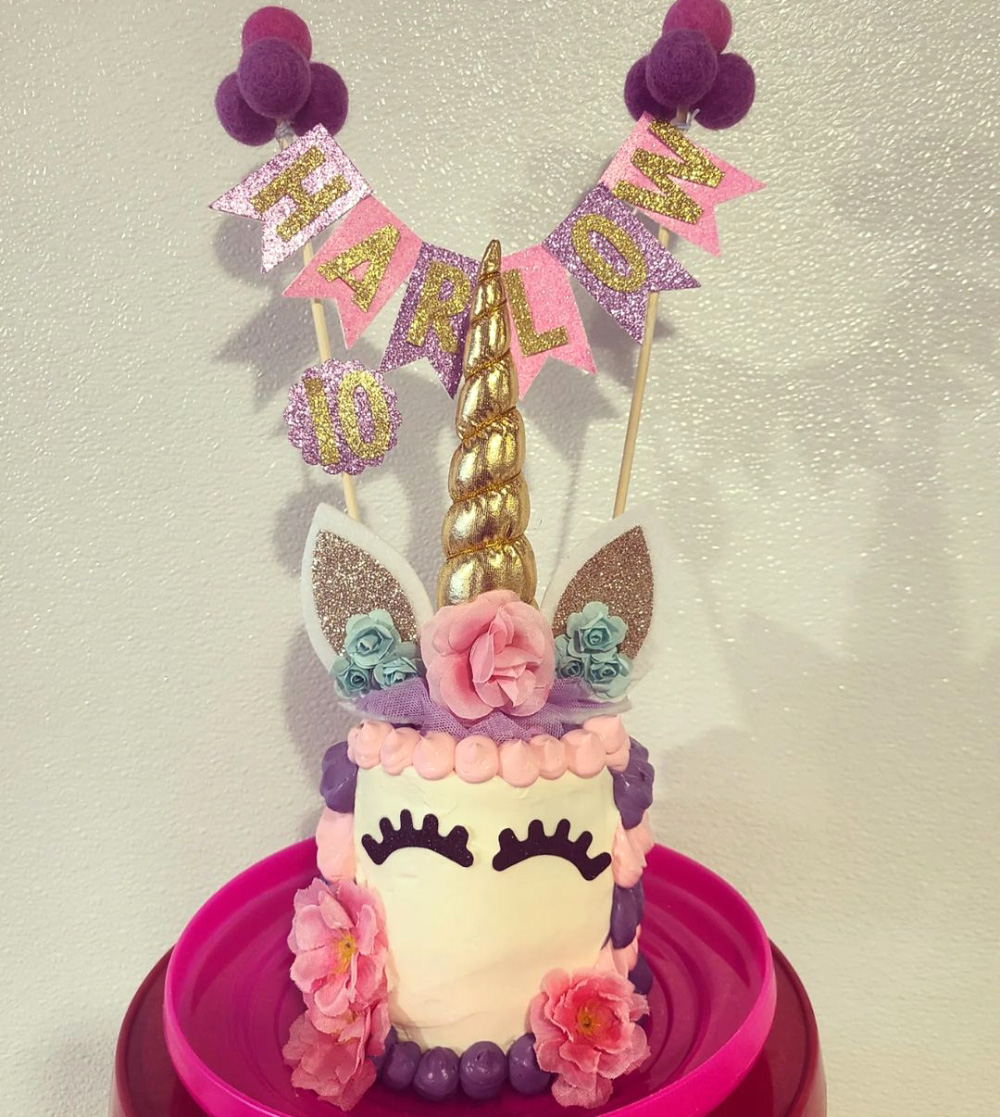 Unicorn Cake
Whipped cream cheese frosting, non-edible unicorn topper (style may vary), scalloped style hair on sides and back of the cake. Unicorn hair can be a single color or any color combo.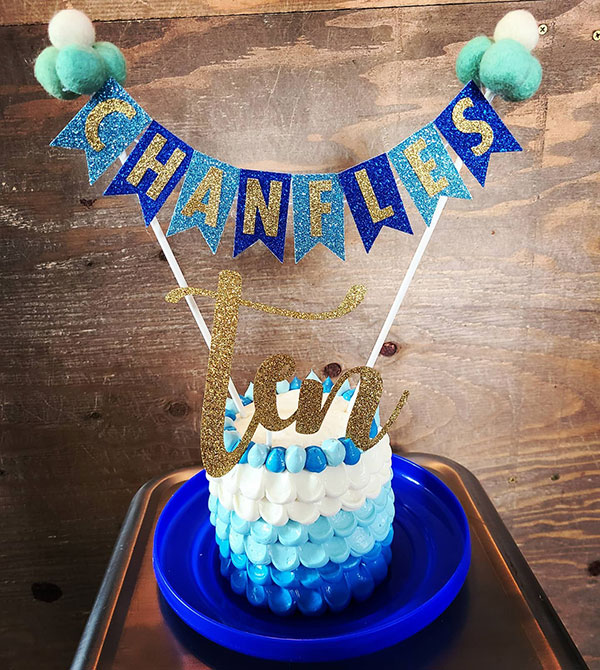 Scallop Cake
Scalloped cakes have ruffled whipped cream cheese frosting. Cakes can be decorated in most colors with the ombre, solid, multi-color and rainbow. Ombre cakes can only be one color mixed with white.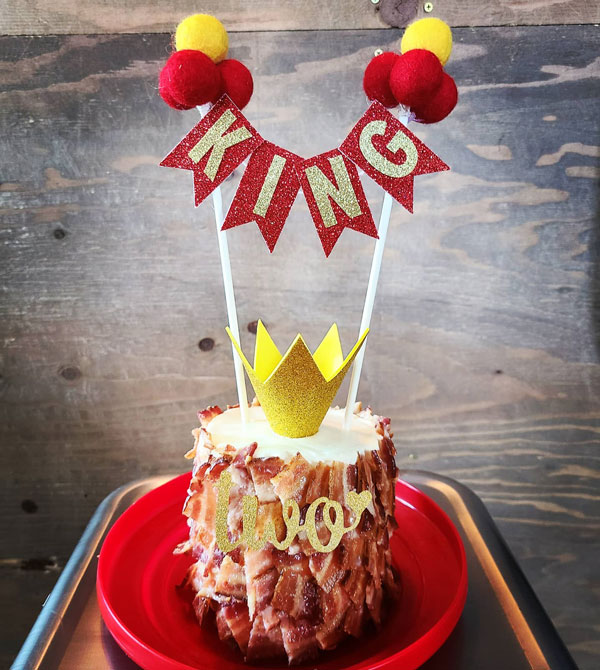 Bacon Cake
Whipped cream cheese frosting, covered with bacon on all sides.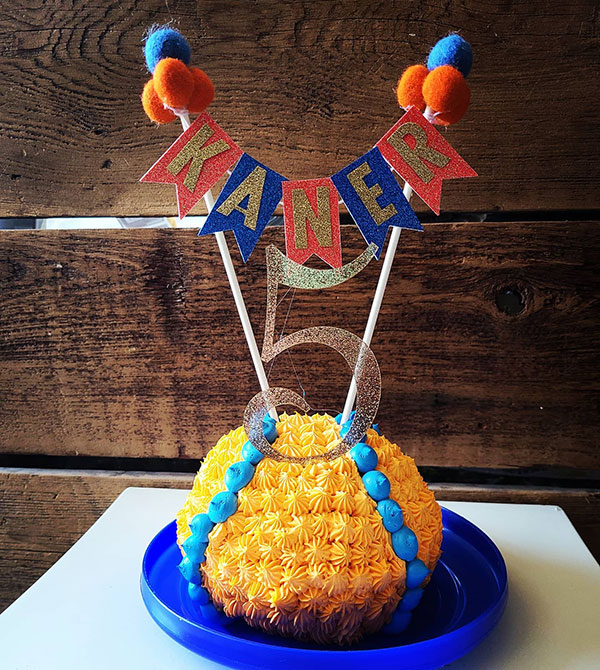 Ball Cake
Whipped cream cheese frosting. Available in color options of a tennis ball or chuck-it style ball.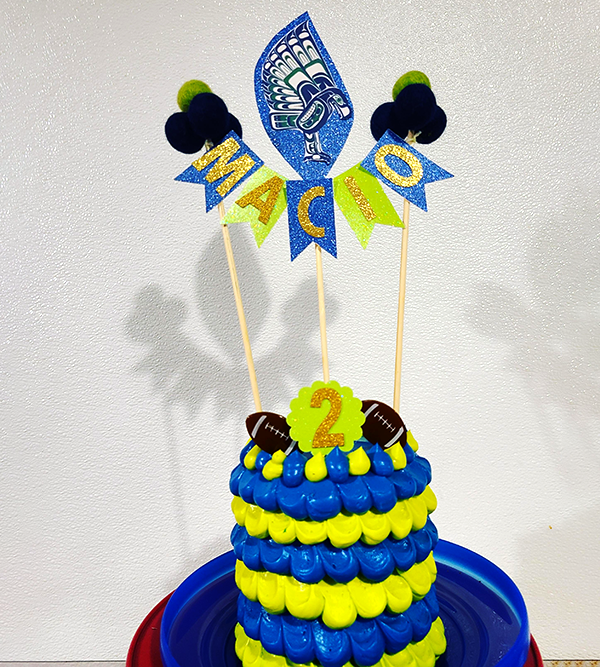 Sports Themes
Sounders, Seahawks, Kraken & Mariners Cakes Available
Sorry, cake orders are not being accepted for the following dates:
December 18, 24, 25, 26, and 31, 2023,
January 1, 2, 8, and 9, 2024.